A Software to help your event ticket sales!
eZWay PPV is a complete software to host your event, sell tickets, get complete analytics, auto payout, affiliate system, and many more.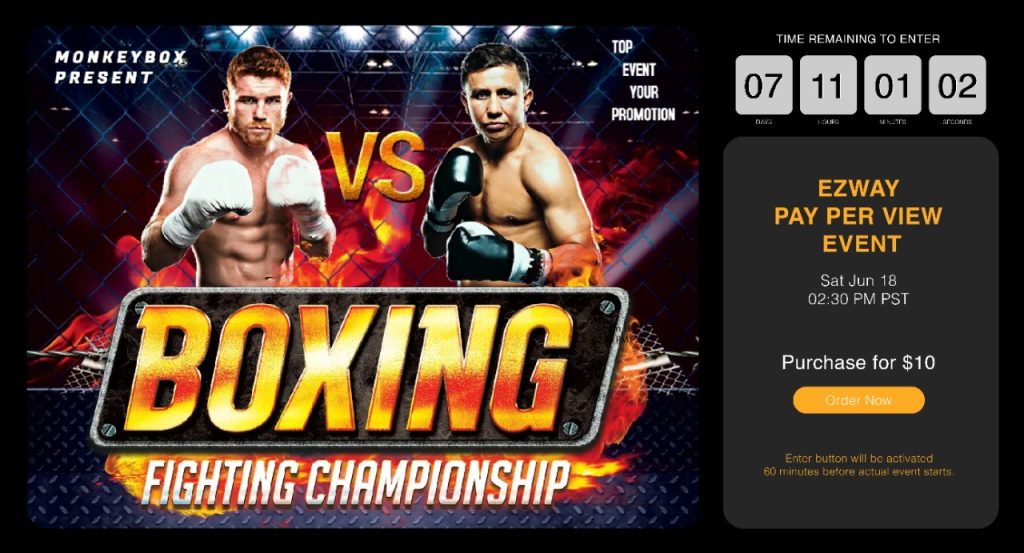 A complete featureful system
eZWay PPV provides a lot of features al together that you never get anywhere
We used the eZWay pay-per-view system for our event and that was amazing!
Let's host your event with eZWay PPV
For $1000 get full access!
We will set up a complete Event and Affiliate System to increase your event ticket sales. This includes your payment gateway setup.